HM Environmental Services Inc. has over 75 years of combined experience in the management of industrial and regulated waste.  We offer transportation of liquid and solid materials utilizing vacuum trucks (3000 gallon capacity) and vacuum tankers (6000 gallon capacity), bulk tankers (6000 gallon to 13000 gallon), dump trailers (35 yard capacity), and rolloff boxes (10 yard, 20 yard, and 30 yard capacity).  HM Environmental Services Inc also has dedicated 40 yard enclosed boxes to transport asbestos waste.
"Challenging Today's Environmental Issues With Tomorrow's Solutions"
HM Environmental Service Inc. has trained personnel to properly sample, categorize, package, obtain disposal approvals, and transport to disposal facilities utilizing enclosed 53 foot and 48 foot freight vans equipped with lift gates.
We also offer remedial activities such as:
Underground and above ground storage tank removal and cleaning
Excavation, transportation, and disposal of contaminated soils
Backfill utilizing sand and or stone products
Demolition
Installation of treatment  systems
We have a vast selection of construction equipment to handle projects inside small areas to large open areas. HM Environmental Service Inc. carries 5 million dollars in pollution insurance, holds hazardous and nonhazardous liquid industrial waste licenses, along with MPSC license. Our highly trained personnel are 40 hour OSHA trained, and complete an eight hour refresher course each year.  All drivers have extensive training and testing through State and Federal programs.
We pride ourselves in getting our regular daily activities and projects done on time and within budget.
No Cost Environmental Surveys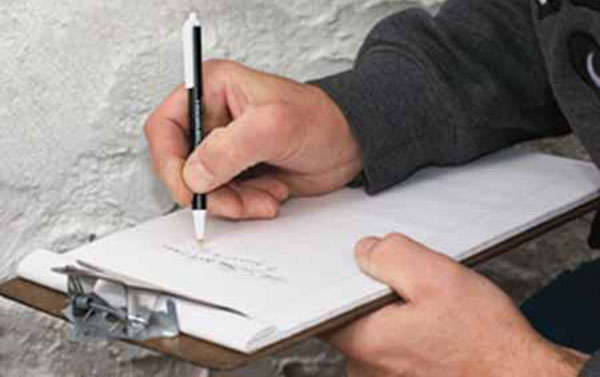 Click here to find out how you can receive a free environmental survey from HM Environmental!